50 Trillion Zimbabwe Dollar Bills - 5 pack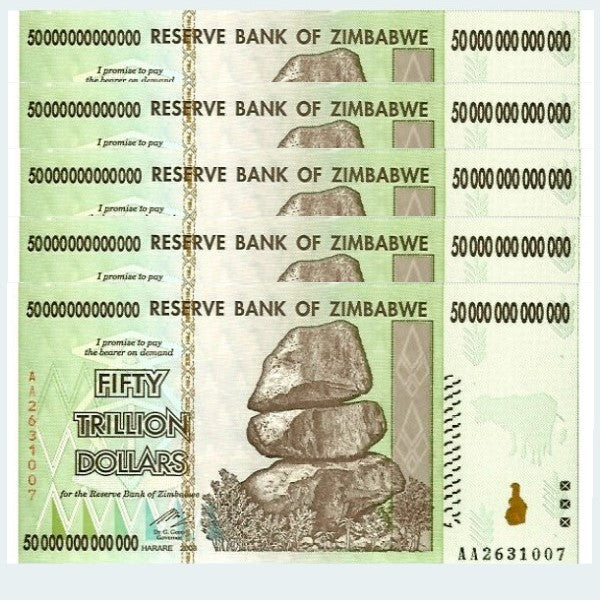 50 Trillion Zimbabwe Dollar Bills - 5 pack
Quantities are limited, so this offer is only good while supplies last.

The 5 pack of 50 Trillion notes gets you 250 Trillion in face value.
Each note is in pristine condition and has a 5 followed by 13 zeroes printed on the face of the bill in several places.
You will receive 5 consecutively numbered, uncirculated, mint condition notes, printed 2008 series AA.
The worldwide supply of these notes in this perfect condition are dwindling.