50 Trillion Zimbabwe Dollar Notes - 10 Pack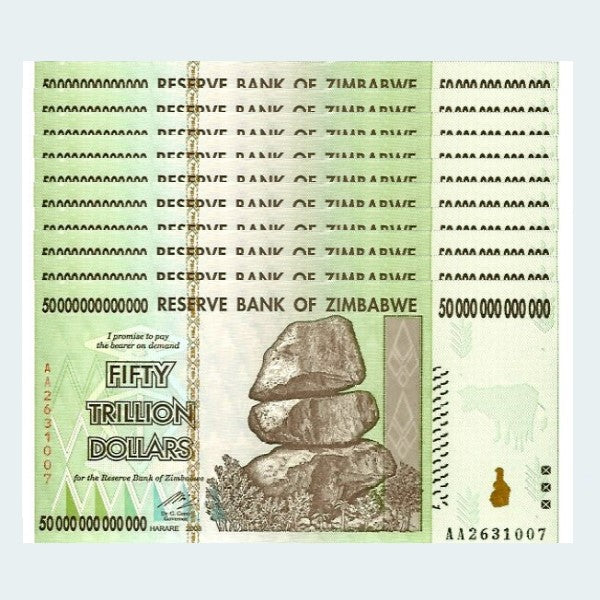 50 Trillion Zimbabwe Dollar Notes - 10 Pack
Quantities are limited, so this offer is only good while supplies last.

The 10 pack of 50 Trillion notes get you half of the way to 1 quadrillion in face value.
Each note is in pristine condition and has a 5 followed by 13 zeroes printed on the face of the bill in several places.
You will receive 10 consecutively numbered, uncirculated, mint condition Series AA notes, printed 2008.
The worldwide supply of these notes in this perfect condition are virtually gone.
Frank has made his private stock available for a limited time, so don't wait, get yours today.