One Of Each! One 100 Trillion and One 50 Trillion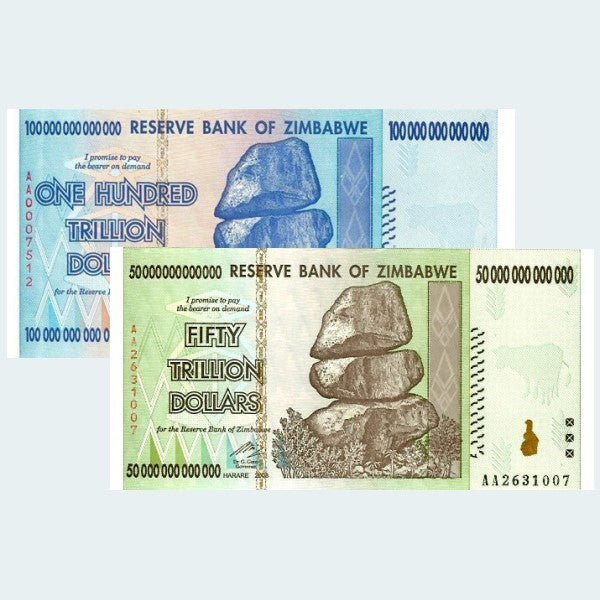 One Of Each! One 100 Trillion and One 50 Trillion
Save money buying this combined set versus buying these notes individually!
This set includes One 100 Trillion Dollar Note and One 50 Trillion Dollar Note for a total face value of 150 trillion dollars.
Both notes you will receive are 2008 series AA notes and they will be in crisp, new, uncirculated condition.
They are no longer legal tender in Zimbabwe, but were legal tender in 2008.
Get yours today - there are fewer and fewer of these left every day.