20 Trillion Zimbabwe Dollar Bill - 1 Note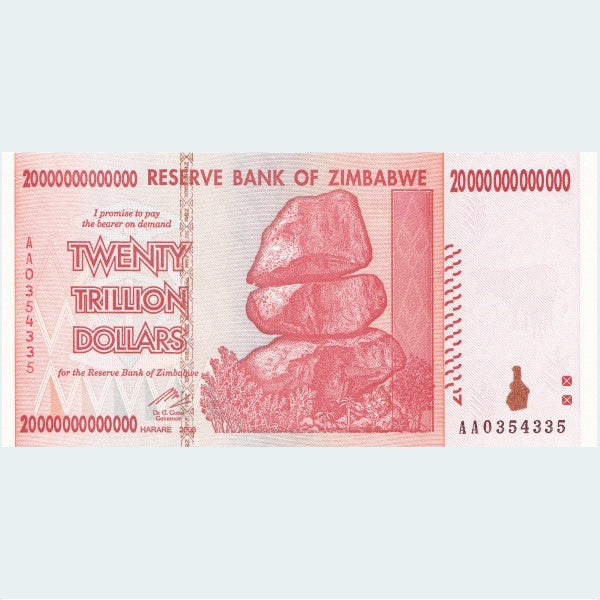 20 Trillion Zimbabwe Dollar Bill - 1 Note
The 20 Trillion Dollar bill is the rarest of all of the Zimbabwe Trillion Series Notes.
Only printed for a matter of weeks, most of these notes in existence were never even circulated before Zimbabwe was forced to move on to the 50 trillion and 100 trillion denomination.
With a very limited supply, Frank has made some of his private collection available for a short time, so get yours now before they are gone.
These notes are all printed in 2008, and have serial numbers beginning with AA.
All of our notes are of the highest grade mint, crisp, and uncirculated condition. And while supplies last we are guaranteeing you receive notes in sequential order.