50 Trillion Zimbabwe Dollar Note - 1 Note
$69.95
$79.95
saving
$10.00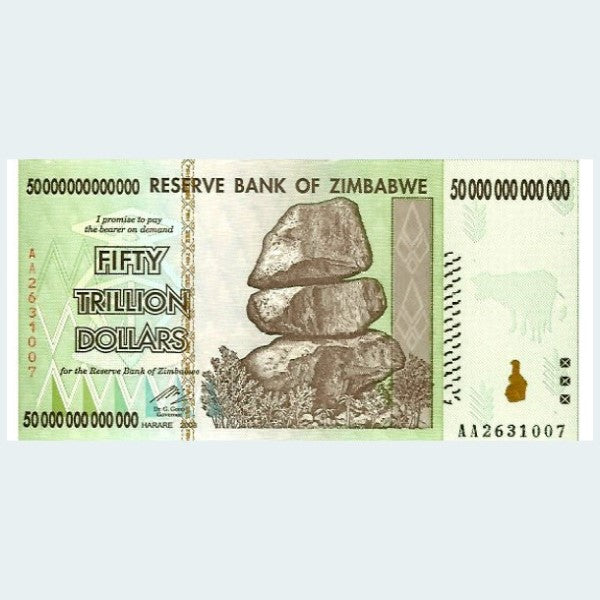 50 Trillion Zimbabwe Dollar Note - 1 Note
$69.95
$79.95
saving
$10.00
The 2nd largest denomination currency note ever printed anywhere in history, these 50 trillion Zimbabwe dollar currency notes are a prized possession and in short supply worldwide as they are no longer in print or circulation.
Our remaining stock of these 50 trillion notes are all 2008 AA series and in pristine, mint condition UNC (which means uncirculated). Because our stock is direct and first owner, they come directly from Fed-sealed bricks of 1,000 notes. This means they will be in perfect condition and in sequential order.
For folks who want to acquire the most face value they can afford, the 50 trillion notes are the best way to go. For less than the price of a single 100 trillion note, you can acquire three 50 trillion notes for a higher total face value per dollar spent.