Quadrillionaire Special – 10 Pack of 100 Trillion Zimbabwe Notes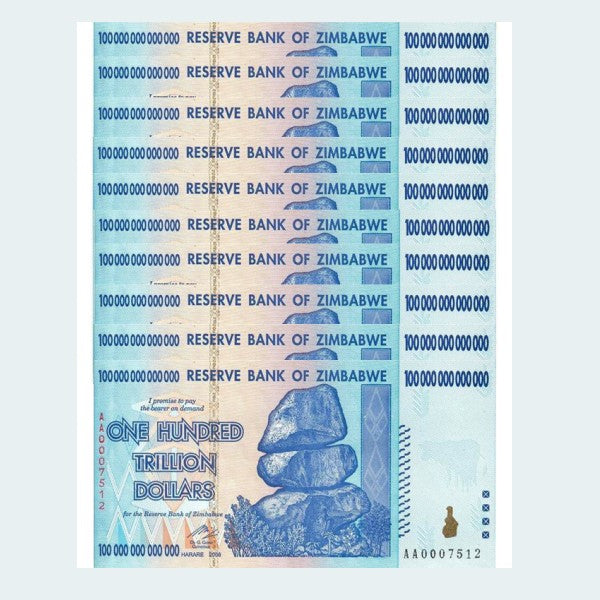 Quadrillionaire Special – 10 Pack of 100 Trillion Zimbabwe Notes
This set guarantees you 10 consecutively numbered, pristine, UNC condition 100 trillion dollar notes totaling a massive 1 Quadrillion Zimbabwe dollars in face value.  Most dealers cannot provide 10 consecutive mint 100 trillion notes anymore, as the worldwide supply of consecutive mint notes has dried up almost completely.
Our own quantities available are very limited, so this offer is only good while supplies last.
All of the notes you will receive are Series AA, 2008 notes in mint condition.  For serious collectors, the catalog number of these 100 Trillion Notes is P91.