100 Trillion Zimbabwe Dollars - 1 Note
$129.95
$149.95
saving
$20.00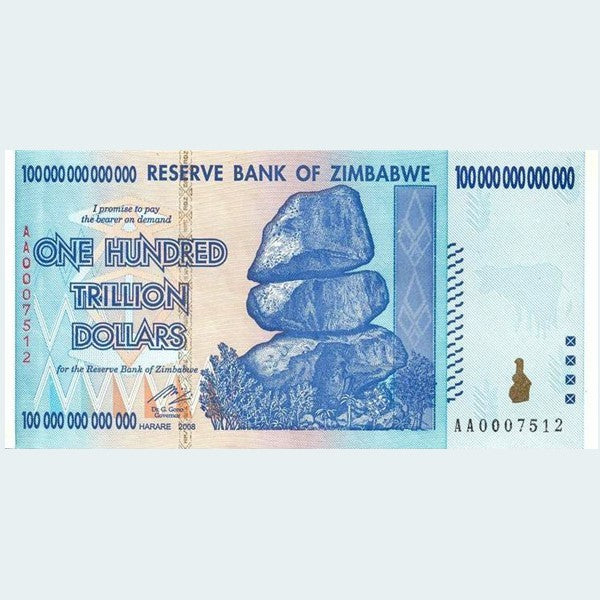 100 Trillion Zimbabwe Dollars - 1 Note
$129.95
$149.95
saving
$20.00
The crown jewel of the 2008 AA series Zimbabwe Trillion Notes is the 100 Trillion Dollar note. For serious collectors, the catalog number of these 100 Trillion Notes is P91.

There has never been a currency note with a higher denomination than this 100 Trillion Dollar note, and there will likely never be again, which should support the lasting allure and demand for these notes.

Our remaining stock of these notes are all 2008 AA series and in pristine, mint condition UNC (uncirculated).