1 Million Venezuela Bolivar Note UNC 10 Pack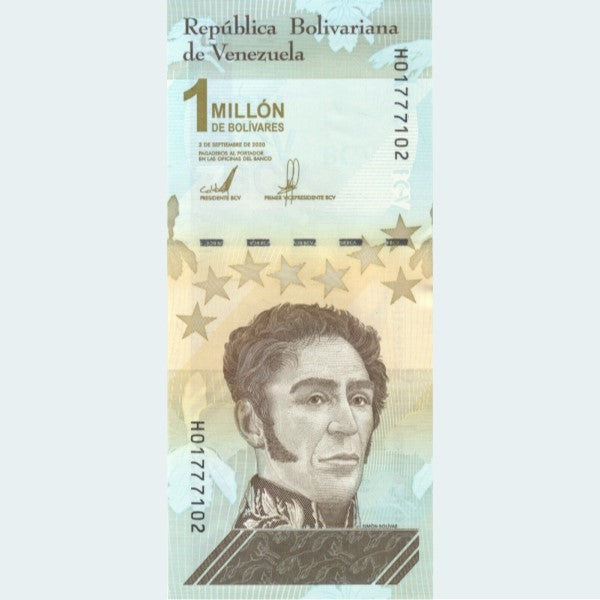 1 Million Venezuela Bolivar Note UNC 10 Pack
This item is a 10 pack of the Venezuelan 1,000,000 Bolivar currency notes totaling a whopping 10 million bolivar in face value.  

These banknotes are of the Soberano series and were issued in 2020.  For the serious collector, the catalog pick number is P114.  We have verified the authenticity of each banknote individually to ensure you are receiving genuine banknotes issued by the government of Venezuela. 

Each 10 pack will be in sequential serial numbered order as these notes have been acquired directly from sealed bricks of 1,000 banknotes.  
As such, your notes will be in pristine, uncirculated, crisp condition and packed safely to protect from the elements during shipping.