100,000 Vietnamese Dong Banknote UNC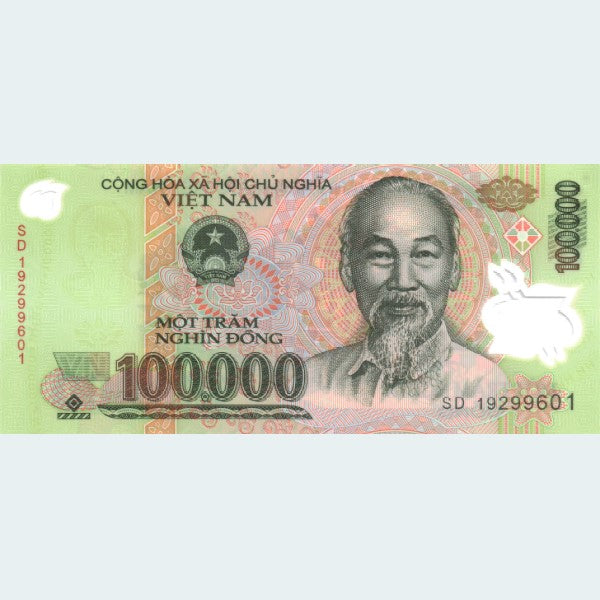 100,000 Vietnamese Dong Banknote UNC
This item is for 1 banknote of Vietnamese Dong in the 100,000 denomination.   The 100,000 denomination is the third largest banknote in Vietnam, behind the 500,000 dong banknote and the 200,000 dong banknote.

You can rest assured that we have done the work of authenticating all of our banknotes before we ship them to you.  Each banknote has been individually inspected and verified under UV light and high magnification to be authentic currency issued by the Government of Vietnam.
These currency notes are of the highest quality in MINT, CRISP and UNCIRCULATED condition. 
As such, if you order multiple notes from us, you will receive SEQUENTIAL serial numbered banknotes for maximum collectability and further assurance that you are receiving original central bank stock.
* Purchases of Vietnamese dong are limited to $1,000 USD per person, per day.